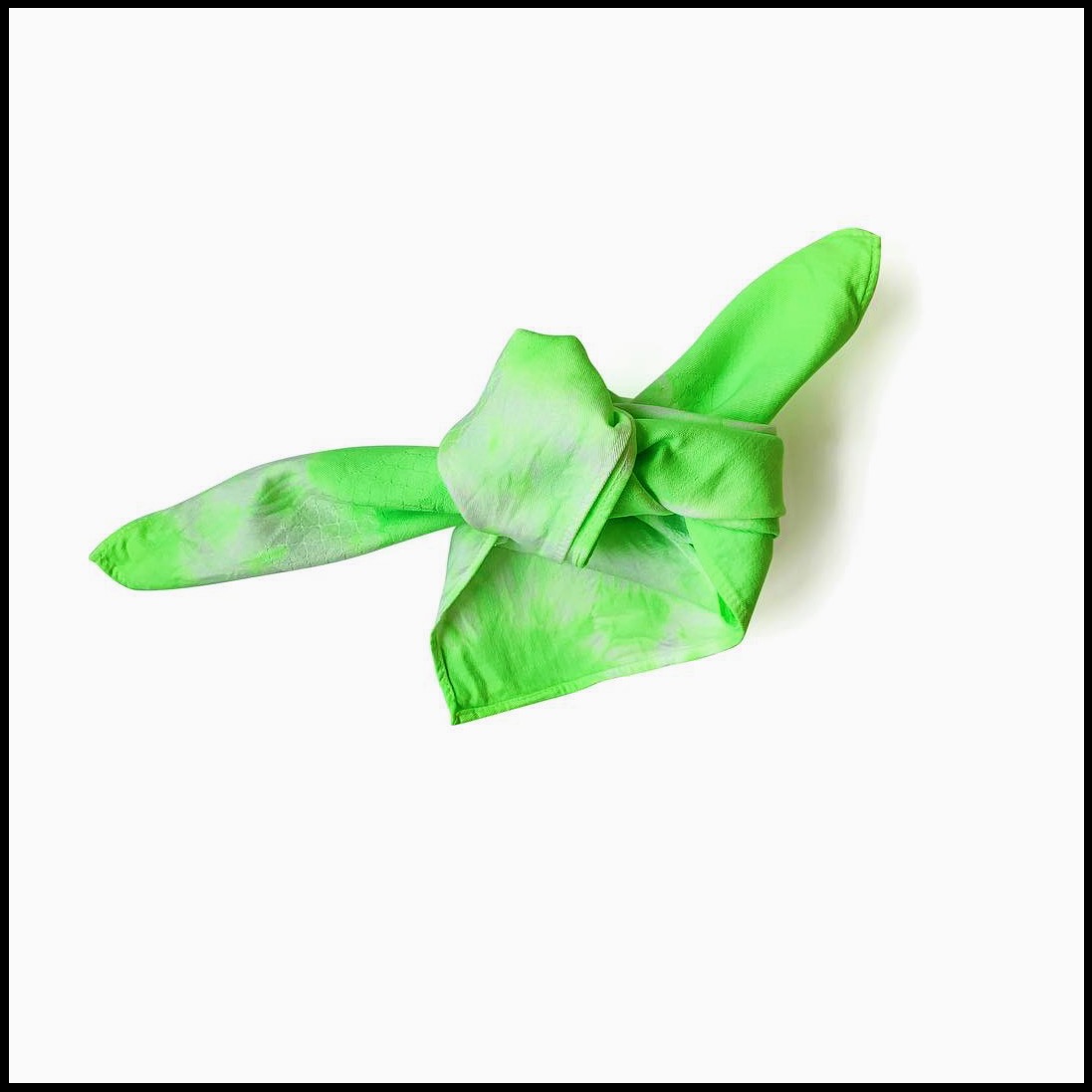 AOYAMA NAPKIN
Shibori is a Japanese dyeing technique that originated in the 8th century. It involves folding, binding, pinching, and twisting the fabric to achieve a desired- or surprise- result.
DETAILS:
Vintage damask napkins with Japanese shibori "sumo" technique

Neon green or neon yellow

Sizes vary

Hand dyed

Sold individually

Crafted in upstate New York
CARE:
Hand wash in cold water. Spot clean. Hang dry or tumble dry on low heat.
PLEASE ALLOW 1-3 WEEKS FOR DELIVERY
Each collection is hand dyed individually, therefore colors may vary slightly based on each batch, lighting conditions, as well as on various computer and mobile screens.